Happy New Year everyone! I hope you all had a Merry Christmas and were able to spend some quality time with your families'.  I received a really neat Christmas gift this year in a gift exchange. It's a family tradition on my Mom's side of the family – everyone brings a gift a draws a number. Each family member gets to choose a gift in the order of the number they receive. The person choosing this gift has two choices: choose a new gift or steal a gift that has already been opened. It is so much fun! Anyway, now I will cut to the chase and tell you about the gift I received… The Pioneer Woman Cookbook.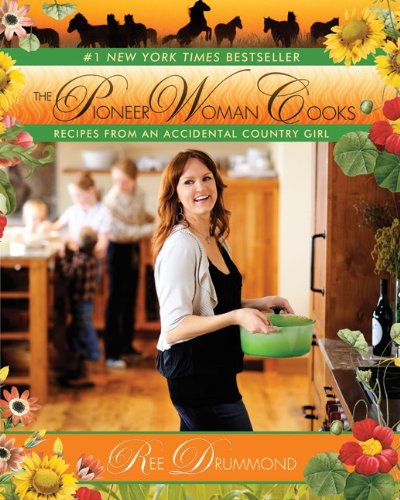 The Pioneer Woman, Ree Drummond, not only shares her amazing recipes but also gives her readers a glimpse into her life as a mother, wife, and rancher. Ree calls herself an "accidental country girl" as she grew up in an urban setting surrounded by shopping, country clubs, and Broadway shows. She thrived off of large cities such as Chicago until she ran into the Marlboro Man…I will let you read the cookbook to figure out the rest of her story!
I love this book because Ree is passionate about who she is and what her family does. Her recipes are simple, practical, and delicious as well as her photography eye-catching.
Hint: Ree's Cobbler recipe is TO DIE FOR!
Check it out and Happy New Year!